TCP offers a full-service community to fully support your certification. From the application process to helping you land a teaching job, TCP offers a network of support to ensure you are never alone in your journey to the classroom.
At the time of your application, we connect you with one of our admissions specialists who will help you through the application process ensuring an enjoyable and seamless experience. A webinar is provided to welcome and orient you to TCP and prepare you for the next steps.
TCP also ensures the value of real-life preparedness with the flexibility and convenience of a digital platform. From quality instructors, weekly lesson requirements, to mentor office hours and a collaborative community of learners, TCP is largely an asynchronous program that systematically sets you up for success.
Check out how our alternative Teacher Certification Program stacks up against traditional pathways to becoming a teacher below: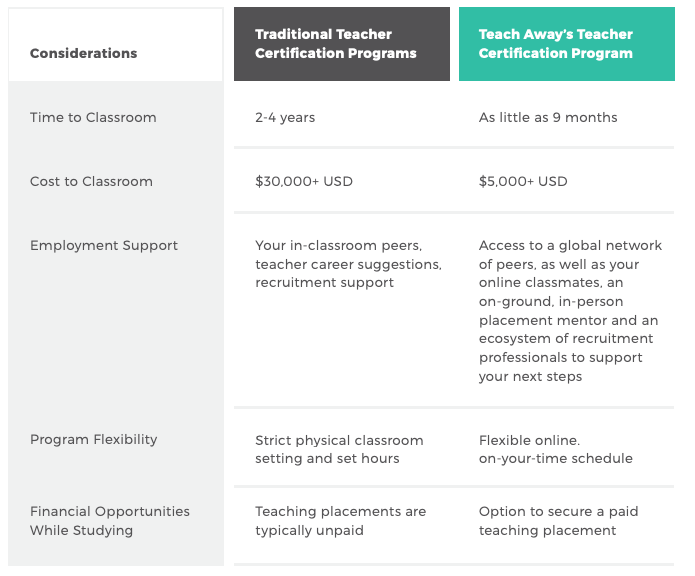 Not completely sure what a teaching credential is and why you need one? Check out this article.