To review any lessons that you have already completed, simply select the lesson you wish to review and click "Review Content" in the popup box that comes up.

A popup will ask whether you'd like to resume where you left off. Click "Yes."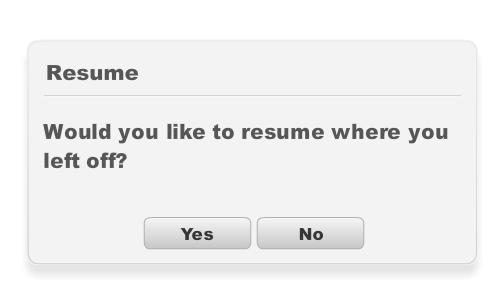 The lesson will resume on the slide you left on, likely the last slide of the lesson. If you are on the final slide, click "Review the Lesson."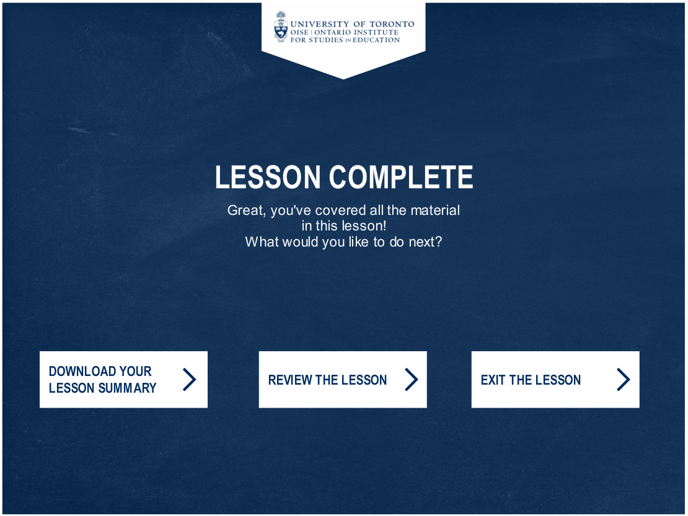 You can review content by going through each section or using the table of contents to access a specific slide.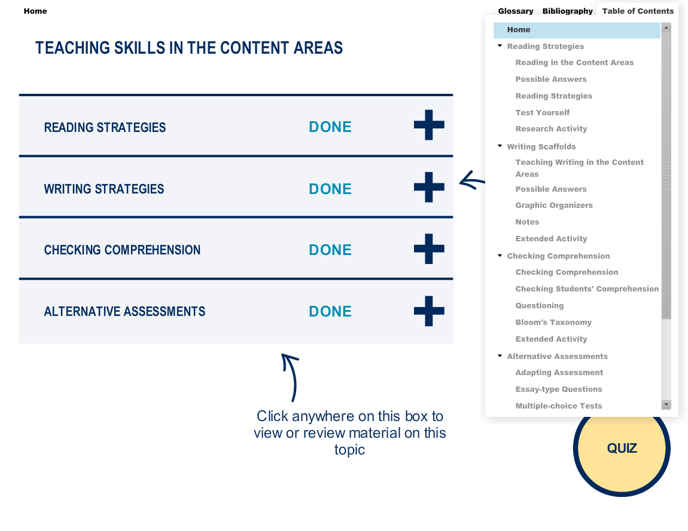 Once you have finished reviewing, you may simply close the browser window or click "Exit" in the top right of the LMS.
If you've inadvertently reopened a lesson you have already completed, please contact the TEFL Support Team for assistance.