Every teaching candidate must provide references during the recruitment process. We will accept general work references if you do not have teaching references. You are encouraged to submit 2-3 references.
You have two options for how to submit a reference:
a) Submit a reference request
b) Upload a reference letter
How to submit a reference request
If you want to submit a reference that directly speaks to your experience as a teacher or administrator, we advise you to use our reference form.
Please navigate to your teacher profile by clicking the menu in the top right-hand corner and selecting "Profile".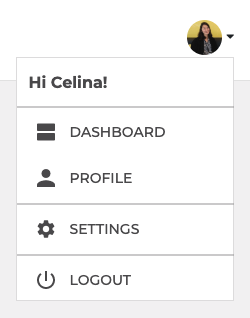 Scroll down to find the "References" section of your profile.

Click on "Request a Reference" and fill out the form completely. Once the form is filled out, you will be able to submit your reference.
How to upload a reference letter
If you are seeking to share a reference that reflects on any non-teaching work experience that you have, or an academic reference, please ask the relevant person to provide you with a reference letter and upload that to your profile.
When you are in your Teacher Profile, scroll down to find the "Documents" section.

Here, you can upload various documents, including reference letters, transcripts, and scanned certificates and degrees.