How to update your name and address in your course profile
The International House Berkeley and Manhattan College certificates are automatically generated using your account name. For many countries, your certificate must match the name on your passport so be sure to update your account name in the course so that it matches your passport. Click here for information on receiving the digital version of your OISE certificate.
In the top right-hand corner of your screen, click on the profile image. A menu will appear. Click on My Profile & Settings.
On the next page, you can click the pencil icon to edit your name. A pop up will appear where you can edit your first and last name. Click save to close the popup and save your changes.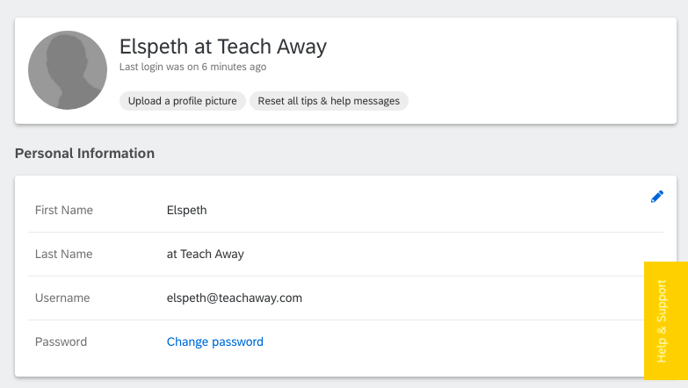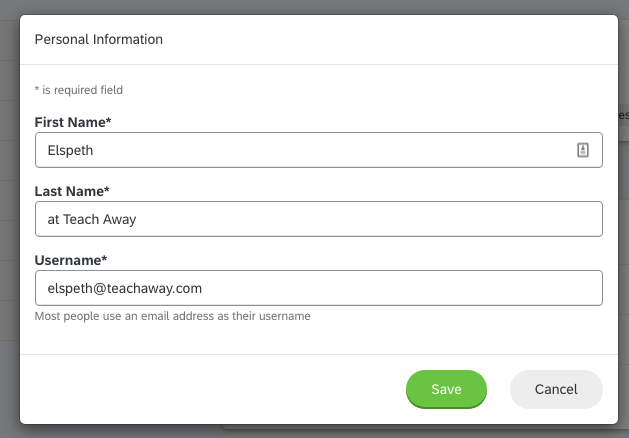 Scroll further on the profile & settings page to see the address section and follow the same instructions as outlined above to update that information.

Are you getting emails in the wrong name? Concerned about the name on your OISE TEFL certificate? Email us at teflonline@teachaway.com for support.
Here's a quick video example of the process from start to finish.